It starts with your digital strategy and ends with a market-ready digital platform or application. In between we innovate using agile, iterative design and development practices.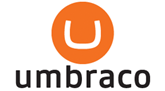 A Flexible CMS
No fuss, no limitations. With Umbraco you get a framework that doesn't get in the way of whatever you need it to do.
Its high level of flexibility makes it the perfect CMS for both low and high complexity projects and by putting you in charge, you'll stay in control and you'll take more pride in your project which will also mean that you'll actually enjoy working on it and update it more frequently.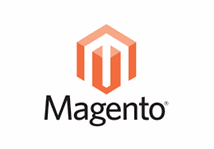 No other platform gives you the power to create unique and engaging shopping experiences. Enjoy rich, out-of-the-box features, an unrivaled ability to customize, and seamless third-party integrations. With our commerce cloud platform, a global ecosystem of implementation partners, and a vast marketplace of extensions, it's time to bring your commerce vision to life.
Magento is a modern cloud commerce platform with an open-source ecosystem. Flexible for B2C, B2B, and hybrid solutions, Magento extends beyond the shopping cart for every shoppable experience, including email, mobile, in-store, and marketplaces.

NopCommerce
Architecture of the platform is rich
nopCommerce is the leading ASP.NET based open-source eCommerce platform. It is a solution with comprehensive features that is applicable for all types of users from new online businesses, who are going to grow fast, to the most demanding eCommerce experts.
Our team and our community have been working together since 2008 in order to create and maintain world-class e-business solution to customers from all around the world.
nopCommerce overview
nopCommerce now is one of the most secure, stable and extendable eCommerce platforms. It has been downloaded more than 2.5 million times, and we have more than 50,000 live shops built on our platform.

Mobile    
 Deploy and manage mobile
Mobile app development is the act or process by which a mobile app is developed for mobile devices, such as personal digital assistants, enterprise digital assistants or mobile phones. These applications can be pre-installed on phones during manufacturing platforms, or delivered as web applications using server-side
As part of the development process, mobile user interface (UI) design is also essential in the creation of mobile apps. Mobile UI considers constraints, contexts, screen, input, and mobility as outlines for design. The user is often the focus of interaction with their device, and the interface entails components of both hardware and software. User input allows for the users to manipulate a system, and device's output allows the system to indicate the effects of the users' manipulation. Mobile UI design constraints include limited attention and form factors, such as a mobile device's screen size for a user's hand(s). Mobile UI contexts signal cues from user activity, such as location and scheduling that can be shown from user interactions within a mobile app. Overall, mobile UI design's goal is mainly for an understandable, user-friendly interface.

SAP Hybris Marketing
Make your omnichannel commerce strategy more effective with the insights gained from marketing.
SAP Hybris Marketing Cloud connects your marketing and commerce systems with each other, fueling the commerce experience with powerful marketing. By using accurate profiles and an in-depth understanding of your customers, SAP Hybris Marketing Cloud delivers a relevant commerce experience that works harder for your business.

Build, optimize and personalize search and discovery experiences for your users. With reliable infrastructure, performant APIs and easy to use documentation, Algolia Search supports multiple platforms and devices, and scales to even the largest deployments with ease.
Help customers find what they are searching for
Create frictionless find-to-conversion paths by connecting users with exactly what they're looking for, with lightning fast and highly relevant search.